5 Easy Ways to Create High-Converting Content
Boosting sales and leads is easier than you think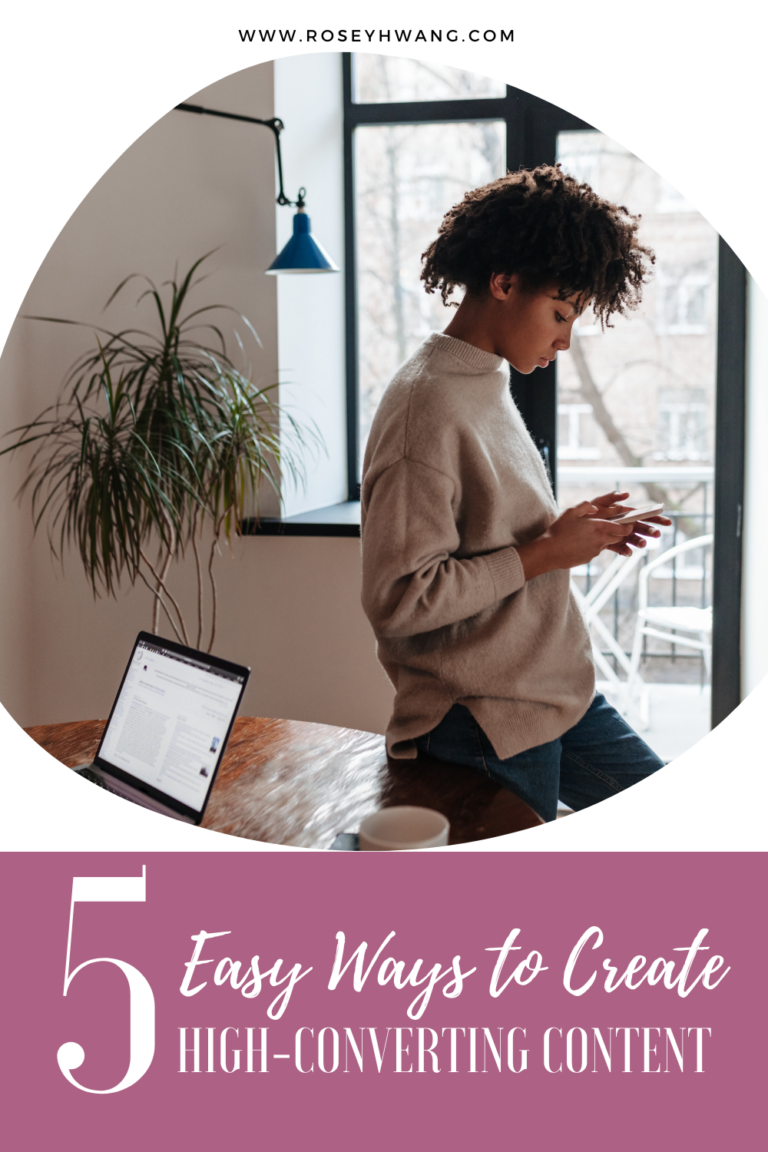 1. Know exactly who you're talking to for every piece of content you create
In fact, create a persona for your ideal client that includes who they are, what keeps them up at night, how they spend their free time, what they read, what they buy and anything else you can think of. Take this a step further and give them a name and even look for a photo of your ideal client. To make this easier, think of someone you already know that fits this description and use them for your persona. It's so easy to feel that social media and business are a numbers game. I challenge you to think of it as a connections game. Think of what you can say that would connect with your ideal clients.
Try this simple visualization exercise to help.
Before you write your next post, close your eyes and take a moment to think about your ideal client. What are they doing right before they come across your content? What makes them stop scrolling, pause, read and comment? What could you say to speak to their heart and deeply connect?
For example, if your ideal client is an overwhelmed mother, imagining her sitting down in her car after dropping her kids off at daycare. She takes a moment to breathe and pulls out her phone for the first moment she has had to herself all day. She's texting a few friends and scrolling and liking on Instagram, all of a sudden, she stops. This post feels like it's speaking to what she's going through right now. She reads all the way through, then she comments because she wants to tell you how much this resonated and how it felt you were speaking directly to her. She clicks through to your profile and even clicks on the book a call link. You are the answer she's been searching for.
2. Define your purpose for your content
Your purpose may be to entertain, share your personality, create connections, showcase your amazing lifestyle or sell a service/product.
Instead of thinking, I haven't posted anything today, have a clear goal for all of your content and make it authentic. If you took the day off, share that you took the day off of social media to recharge and how this break supported you. Your customers want to know the real you, not a curated version. Remember that the next time you're feeling the pressure to post.
Use marketing pillars to be more purposeful and help make content creation easier. The pillars should be a mix of personal and professional themes that make you uniquely who you are. For example, it could be coaching, healthy living, adventure travels and spirituality.
Use your pillars to create your content. This helps you be cohesive, consistent, stand out and, best of all, create connection. You can finally give up worrying about what to post too.
3. Create highly-valuable content
Be clear on the problem you are solving for your clients and the results you can help them create. Start by thinking of the content you love and regularly save. Make a list of the reasons why you save something. You'll find savable content has certain traits in common. It's useful, so people want to come back to it when they need to, it resonates on a deep level, so people want to share it, it's easy to read, it has cool images and the text is thought-provoking.
Focus on making your content valuable. It's great to use what you like personally for inspiration but also dig deep to discover how your solutions are different. If your coaching services are valuable because you provide hands-on support like nothing you've come across, share that. Let your ideal clients know this isn't a call once a month, and then they will be left to figure things out—it's a support system to encourage massive transformation. Remember, when you share your passion from the desire to be of service, it's not boastful—it's powerful.
Be relatable by sharing your struggles and the painful experiences that you went through to be who you are now. Use them to describe why you're passionate about the work you do and the incredible lessons you learned along the way that you now teach your clients.
4. Bring your unique expertise to the table
How do you stand out, and why are you the clear choice for your ideal client? Maybe they've heard it all before and tried a few things that didn't work—how can you make things different for them? Don't be afraid to share the real you and what you're passionate about, including causes that you support, ways of thinking that aren't usual, books that you've read, and the training and life experience you have.
Customers don't want to buy only a product or service—they want to buy from someone that they believe in, whether that's a business that makes sustainable sourced children's wear or a coach that has left their corporate job behind and built a business from the ground up. They are here for what you have to offer.
5. Include a call to action
When people start sharing and saving your content, you want to make sure they learn about you in the process. Make sure the call to action is clear. For example, tell them where they can book a call and what they can expect from speaking with you. Take the pressure off of you both and share that the free call is an opportunity to see if you're the right fit, and it's a chance for you to provide clarity or a solution to something they've been struggling with. It's also a chance for you to share how you can help them.
If you are selling a product, include links to where your ideal client can shop. Include any special offers and limited-time promotions as an extra incentive. Think through the lens of your ideal client—what would give them the extra encouragement to buy from you?
Ready to give your content a boost? Check out my new free guide below for captivating social media prompts to attract your ideal clients.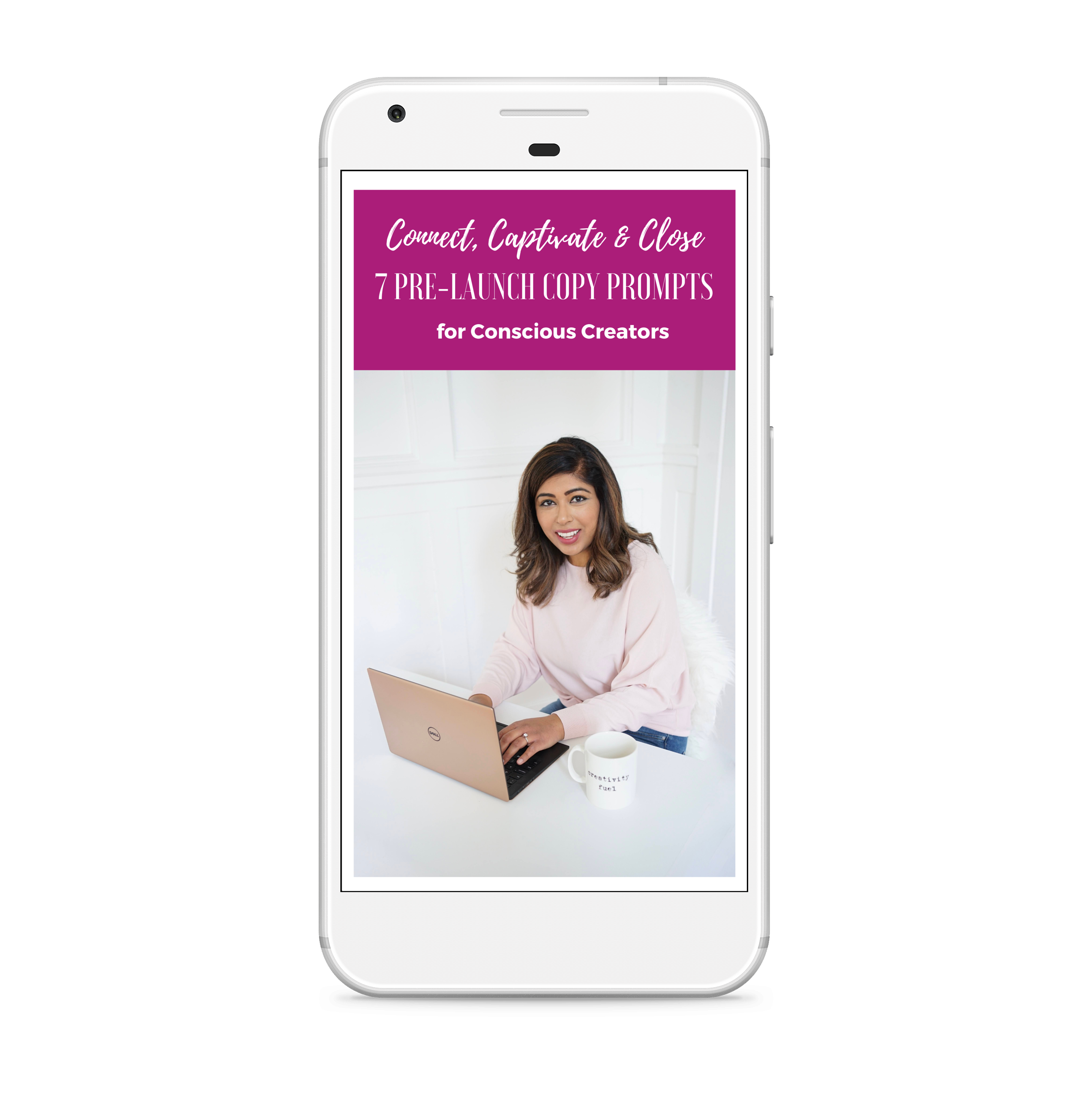 Connect, Captivate & Close
Creative Copy Ideas for Creators
Get access to 7 social media prompts to captivate your ideal client!