5 Conscious Copy Tips for Soulful Entrepreneurs
What your ideal client is really waiting for you to say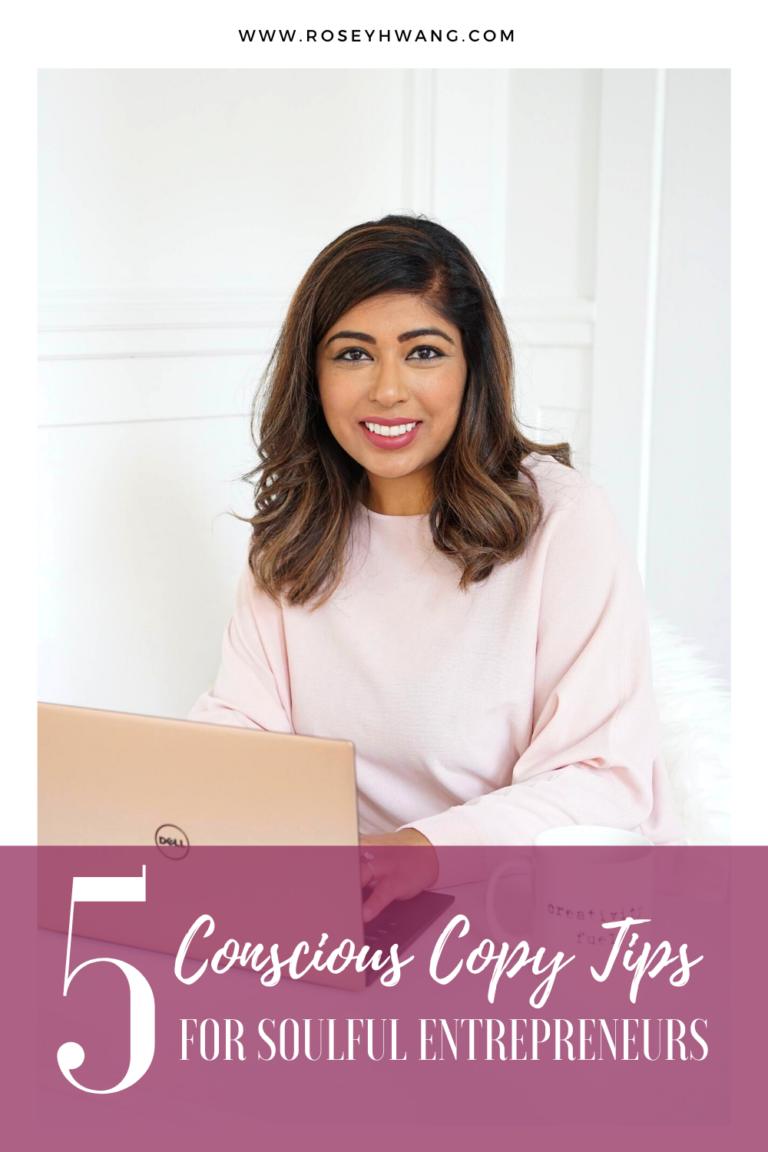 It's not only about what you say, but it's also how you say it, and the energy you say it with that will determine if clients are lining up to work with you.
Here's how to consciously create soul-aligned copy that your prospects can't wait to read.
1. Make it All About Your Ideal Client
What are the problems you're solving for your clients, and why does it matter? Make a list and showcase this front and centre on your website, social profiles and business card. Your ideal clients are wondering what you can do for them, and these days they have tons of options to choose from. 
Knowing your strengths and superpowers is key here. You want to shine a spotlight on the solutions you offer while highlighting your areas of expertise.
Pro tip: Qualify your clients. You're not for everyone, and you need to be clear on the exact person you want to attract.
Here's an example to help:
I'm a former HR expert turned Marie Kondo Certified Consultant. I help mindful mamas, declutter their space and expand what they believe is possible in their home and life.
This entrepreneur is looking for mindful mothers interested in clearing the physical items and the old beliefs holding them back. 
Clarity of your offer and the value you provide is a conscious copy must. 
2. Give Them What They Want & Need
Make the focus on what your ideal client wants and needs. Let's say, they think they need a fabulous sales funnel but what they really need is a full system they can scale to bring in hot leads. 
Sell them on the funnel and then overdeliver with the system. You'll turn your clients into raving fans that will be singing your praises for all to hear.
3. Show Them the Results + Tell Them How You're Unique
Show them the results you've achieved for your clients and tell them what makes you and your approach special. Include success stories, testimonials, case studies and video reviews. Don't stop there — make this a regular part of your content. Go on lives with clients, share the brands you've helped and the transformations you've facilitated. 
Pro tip: Don't forget to add logos of places you've been featured to your website to boost credibility.
You are the expert and leading authority in your field, showcase that in every possible way you can think of. This is the humblebrag at its finest. The key to doing this well is making it about what your clients are saying about you instead of what you're saying about yourself.
True results speak for themselves.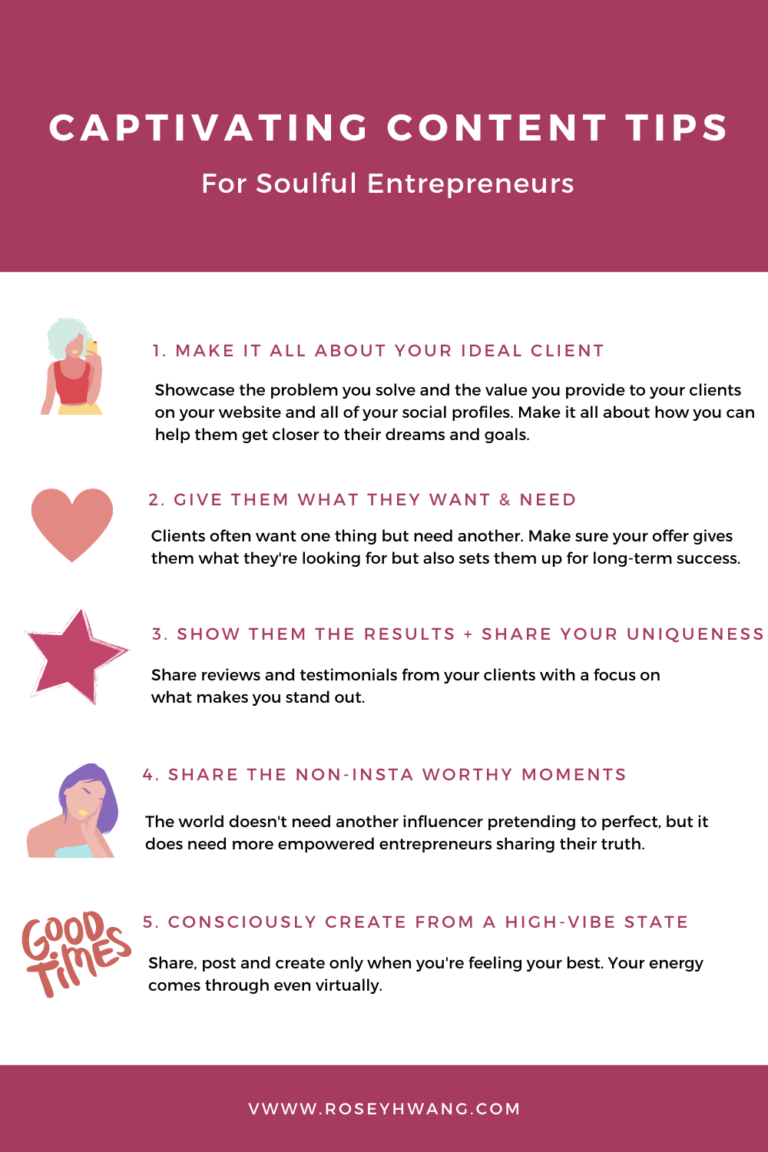 4. Share the Non-Insta Worthy Moments
Choose authenticity over perfection every single time. Share your struggles and the unsexy side of your business and life, so you're relatable. The world doesn't need another influencer pretending to perfect, but it could sure the heck use an empowered entrepreneur sharing their truth and owning all the imperfections that make them who they are.
Yes, your life is all rainbows and unicorns now, but there was a time it wasn't. Maybe it was when you first started, and you were struggling to get noticed, make end meats and find your first client.
Let them know it's not all sunshine, and open up about the struggles you've overcome to make you the magnificent human being you are today. This is the reason that you are so passionate about everything single thing you do today — make sure your ideal client knows it.
Captivate them with your story, and use it to share why they need you in your life authentically.
You've been there, you've struggled, you lived to tell about it, and now you never want anyone to have to go through the same.
5. Consciously Create From a High-Vibe State
Sharing because you feel you have to post something will not get you the results you're after. Instead, share, post and create only when you're in a high vibe state, i.e. feeling fabulous!
Having trouble staying high-vibe? Create nourishing routines to support your well-being and choose the time of day you feel your best to create your content.
If you're having an off day, don't push through it. Put your content aside and do something you love until you're feeling like your badass self again.
Post about the off day to create greater trust and authenticity. Your clients will love you for being you, and that is truly the best way to create the results your after.
Ready for more conscious copy tips to take your brand to the next level?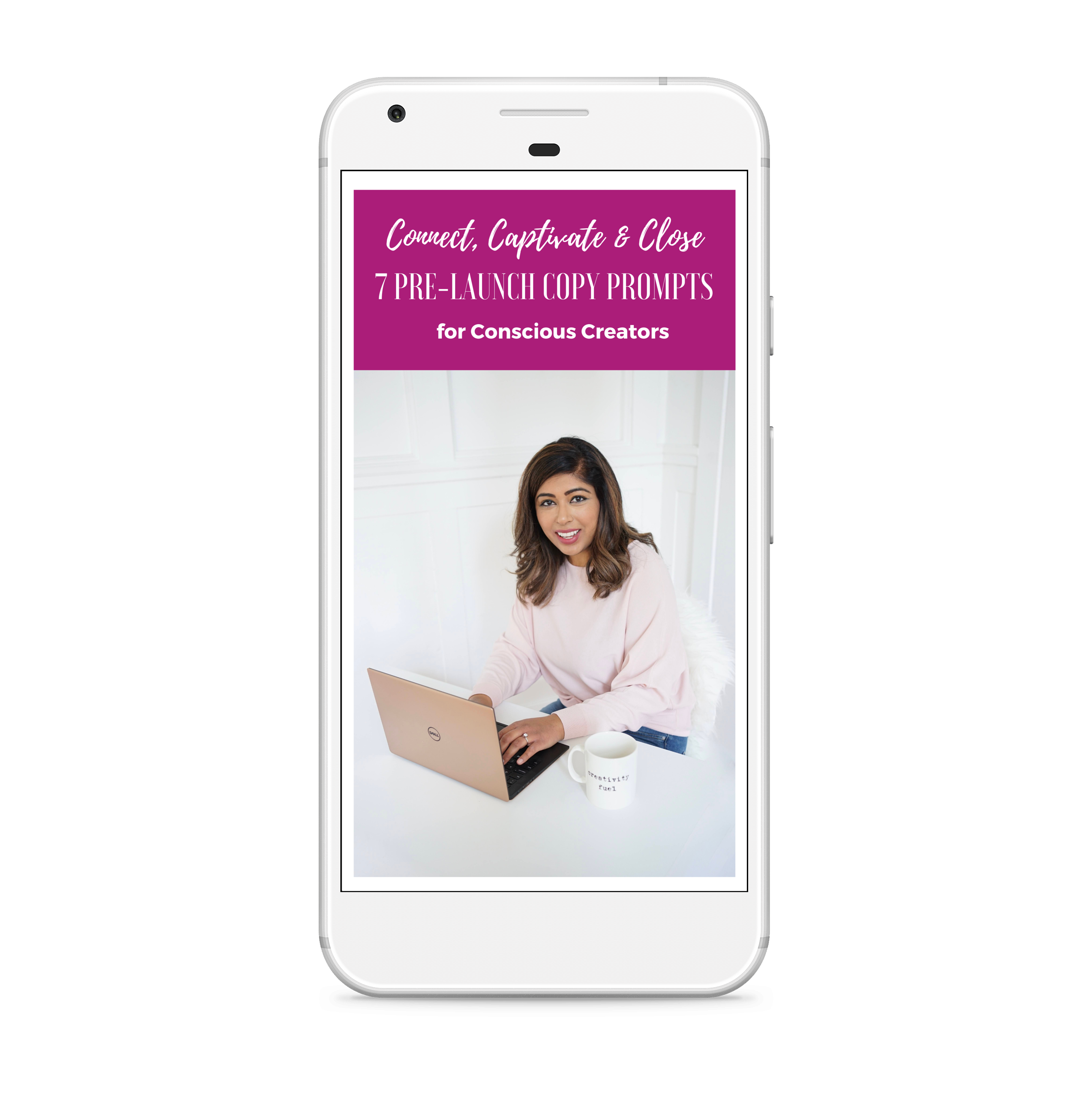 Connect, Captivate & Close
Creative Copy Ideas for Creators
Get access to 7 social media prompts to captivate your ideal client!